*WARNING* This blog post is the rantings of a PMSing, overextended, emotionally drained woman. Though I do try to find humor in things, not sure it will happen and I intend to rant and cry and scream and just get it all out here. Not sure if this will ever actually make it the blog. You have been warned!
John and I are...well to be honest I don't really know what we are. We have had some things happen this week that has added unwanted stress to our lives. The main thing is that my car broke down this week. For a bit of background I will tell you that we have had the WORST luck with vehicles over the last 2 yrs. Prior to my car breaking down, we had discussed (very loosely) the possibility of buying a new car. So when my car broke down AGAIN! I made a phone call to our bank to find out what the interest rate would be, etc. The rate seemed high and so I asked my sister (who had just bought a car) what her rate was. I then made a call to her bank to see what their current rates were. I thought that I was helping. I thought that this would take some stress off of John. I thought that I would gather information and we would then talk about our options, being more informed. John did not see it this way. He was upset that I had not consulted him before making the phone calls. Only problem is...he didn't tell me he was upset about it.
When I got home from work John was sitting on the couch. I sat at his feet for a few minutes just talking about his day. Then I said I had to go make dinner and he said he would shower. Well John is...well he is SLOW! I have always said that the man has two speeds...slow and slower! By the time dinner was ready he still had not gotten into the shower. Cue PMS, dieting, angry crazy woman... I was hungry. I usually wait and eat with John, but I was mad! He had plenty of time to get showered and HE chose to piddle around and I made sure he knew I wasn't happy. I went back downstairs and made my plate and ate dinner.
Well John was upset that I had reacted that way. Only problem is...he didn't tell me he was upset about it.
So that night we had a laundry list of things that needed to be discussed, things about our kids, the car, and last on the list was ttwd. It was a lot to try to tackle in one night. When we got to the issue of the car something was said that upset me and I recoiled (neither of us even really know what happened). He got upset with me and said "So this is how it's going to be again". And that was it . He shut down. I tried to get him to talk to me several times that evening, but it was too late.
The next day was even worse. As we tried to communicate via text, things only escalated. At one point I actually said "F*ck you!" Not good...I know. He said that we needed to talk that night...but it never happened. We went to bed.
I woke up early Saturday morning. I just couldn't sleep. I chatted with a fellow blogger who encouraged me to step out of my comfort zone to try to make things better. I balked at the mere thought. But she persuaded me to at least try. I agreed to try. Midway through my "attempt" I began to cry. I just couldn't take it and I moved away from him. He came to me and we did the one thing we seem to always be able to get right.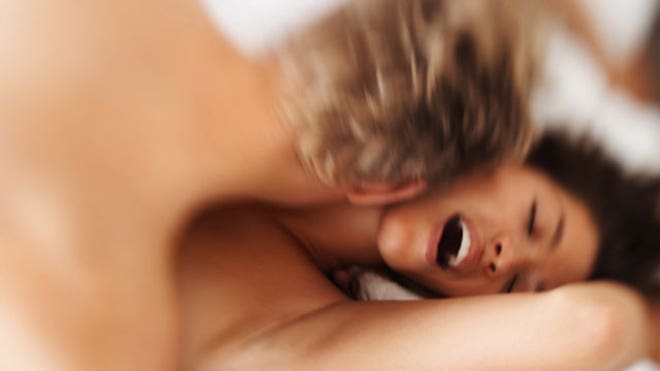 Were our issues still there...yes! Did we still need to communicate...yes! But it allowed the hardened exterior to crack a bit.
So we went about our day...Actually I got spanked twice (nothing major and over clothing) for eye rolling! Apparently that is not acceptable behavior! We had a great day actually. We had lots of family time. John and I were playful and happy. I got several playful swats in the kitchen and once was even pounced on as he lay in wait for me as I came down the stairs.
Then it was time to talk again. The kids were in bed and we were alone. Well to say the least, it did not go well. John after days of brewing proceeded to inform me of all the things that he was not happy about. My attitude when he was not ready for dinner, that I had reverted back to old behavior regarding the car, that I didn't take care of him like I did in the beginning. I felt attacked. I felt like I had really messed up and that I would never figure this out. Then he said that we would finish our conversation the following day. The hurt and frustration soon morphed into anger as I felt as though I was being left to bleed out all alone. And so that is where we are... We are to talk a little later today...