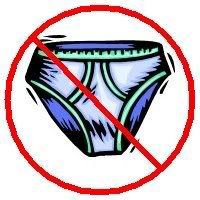 You're home today?
Yes, why?
Pantiless day!
And so it began...
The following morning...
okay so maybe it wasn't THIS bad!
Panties!
Thongs!
And thus the saga continued...
Later that day...
From now on, everyday I will pick out the panties I want you to wear.
So along with taking control, he took my panties!
I'd love to complain, but truth is, I find it extremely hot!