I KNOW! This is not a subject that is very popular among DD wives. We all like to think of ourselves as the perfect little submissive wife, always loving and kind, serving with joy, and quick to obey.
I do LOVE this quote
Okay! Now that we got THAT load of crap piece of business out of the way...here's what really happens over here at the Smith residence.
We have been practicing ttwd for a little over 4 months. It has been a tough road at times. Last week I did a post expressing the frustration I was feeling. John and I have also been talking about my need to 'feel' submissive to him. We discussed things that he could do to help me with that. One of the ideas was for him to create submissive exercises for me. I We also came up with tasks that he could require such as pantiless days, or wearing lingerie under clothing to work, etc. We had a nice little list to pick from.
So Tuesday, HE decided that that I should participate in an exercise.
Problem is
HE
did not check with
ME
before he went 'Off List'! How could he do that? I mean I understand that he can make whatever decisions he wants and he doesn't need my permission, BUT at the risk of being politically incorrect...HE NEVER HAS! While I did want a submission exercise, I wanted something off the list. So I stomped my feet a bit and mouthed off a bit and just carried a bit of an attitude.
My exercise was to share a sexual fantasy.
The problem with this exercise is that I DIDN'T LIKE IT! Ok...that wasn't the only reason. I have hidden away any and all sexual fantasies in the deep recesses of my mind. I had convinced myself that they were bad and ugly and that they were never to be revealed. I was sick. I didn't want to let him down, but it was a betrayal of everything I knew to share this part of myself with him. What if he thought it was too weird? What if he couldn't look at me the same way again? What if he realizes that I'm not exactly the person he married? I realize that some of these are unfounded, but my heart was speaking much louder than my brain.
After some thought (and gentle encouragement from some friends)
I realized that my HOH was growing and that I had to submit and complete the task he had given me. John allowed two weeks to complete this task as it was something he knew would be difficult for me. After some serious thought (and more encouragement from friends...what would I ever do without you all!) I decided that I wouldn't wait til the last minute like I wanted and I wouldn't take the easy way out of the task either. I would do it soon and I would put my whole heart into his request.
Yesterday My Love was pushing my submissive buttons. We headed off to bed for some play time :) While I was still bathing in the afterglow, I gathered all my courage and I told him my most prominent fantasy. The one that I remember having in degrees from my childhood. Okay...ready?
Here we go....
Deep Breath!
ARE YOU KIDDING ME?! Did you really think that if I kept something buried for over 15 years and struggled to share with my husband, my lover, my protector, my very best friend, my HOH that I was going to put it out there for the whole world! My someday...but today is NOT that day. I am not that brave yet!
Anyway...back to my story. I revealed to him my greatest sexual desire. He didn't freak. He didn't run. He just listened and got turned on! So we moved on to extra innings, overtime, whatever you want to call it. I felt so safe and loved. He cared enough, loved enough, to push me out of my comfort zone in order to find out more about me, the real me. Even more amazing to me was that he found out the real me and loved me anyway. When I asked him what his thoughts were he responded, "You've been holding out on me! I always knew you were a closet freak, but you've got boxes in there I didn't even know about!"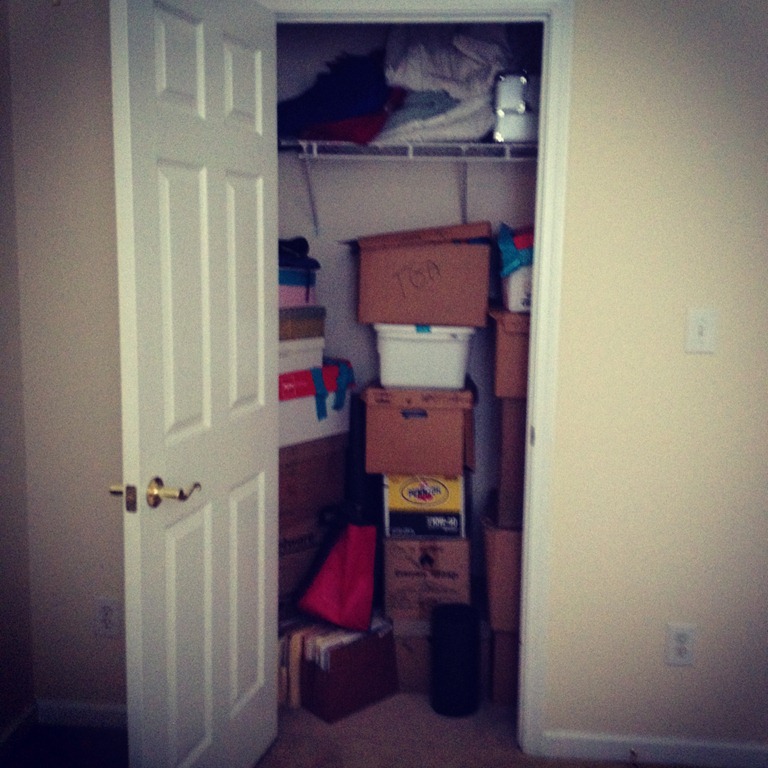 I was off of work today. I always love my day off. I get to really catch up with friends, housework, friends, laundry, friends. I text John as I do every morning when I wake up. We chatted for a while then he said, you're home today, right?
yes....why?
Good! Pantiless day!
What? but...we agreed that I would be given a little break because that was such a hard task for me and I completed it ahead of time!
No...you said that. And this isn't anything hard like that
But...baby...
We could make it a no pants day as well if you like
No...no...
And with that I sent him a pic of my panties to prove that I had done it.
We continued to text throughout the day and then it happened...the thing I knew would catch me eventually. I used to pretend to be the 'good' one. I was the 'innocent' one. Now that I had revealed so much to him, how could I ever pick up that rouse again? I struggled to wrap my brain around it all and I let John know that I was struggling. His next text to me spoke volumes!
You are still my sweet girl :)
It was simple, but exactly what I needed. It showed me that my husband wasn't the same man he was 6 months ago. He was my HOH. He was in control. What he requires may be uncomfortable and take me places I don't really want to go, but it is to make us better. It is to strengthen the bond between us. And when I am unsure, his voice and his guidance is all I need.