Our relationship was awkward. We didn't really know how to interact with one another. It was almost like being roommates, but worse. There was a distance...an unfamiliarity that had set in. I cried myself to sleep most nights and cried most days too. I was miserable and so was John. We decided to give ourselves a deadline for making this decision. We both agreed that living in this place of limbo was not good for either of us.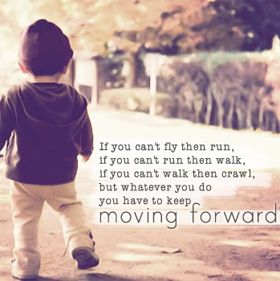 I let him know that I hoped that our "break" from TTWD would be temporary, but I also let him know that I was not saying I would jump right back in. We talked a lot. We discussed what our life together would look like without TTWD. We talked about the parts of TTWD we were unwilling to let go of regardless of the decision that was made. He didn't know if he could be the HOH, the dominant,
I'm aware that some of you don't like that word...sorry,
the leader that I needed him to be. He feared that I would never be happy without TTWD. I feared the same thing about the both of us. He had once admitted that before TTWD he wasn't happy with our life and his role in it. We had a good marriage before TTWD, but post TTWD had realized that there was so much more available and in comparison...maybe it wasn't so good.
We went back and forth for several days. Some days almost seemed normal and we would both pretend to ignore the elephant in the room, but somehow the feeling that we had lost something would creep back in. Some days it felt as though the elephant had found a nice comfy place to sit...right on my chest.
One evening as we were discussing what each of us needed, he came to the realization that TTWD allows us to be better people. It allows us to be better as a couple. He talked of his needs, he talked of my needs...and then he had made his decision. He wanted this. I sat there for a moment feeling a bit stunned. It had taken me off guard as we were well within our "time limit". And then it was my turn. He knew I wanted this too, but was I willing to be vulnerable to him? It's the only way it would work. I said that it would take me some time to open up again. That I would need him to be patient with me and he asked the same of me.
Things have been great between us. He is attentive and loving and stern and resolved. It's different than it was before. He's different. I'm different. He is taking the lead and putting rules and consequences in place for the betterment of our relationship. We've kept the things that worked before and scrapped the things that didn't. So we are moving forward together. Him leading the way and me right behind him.